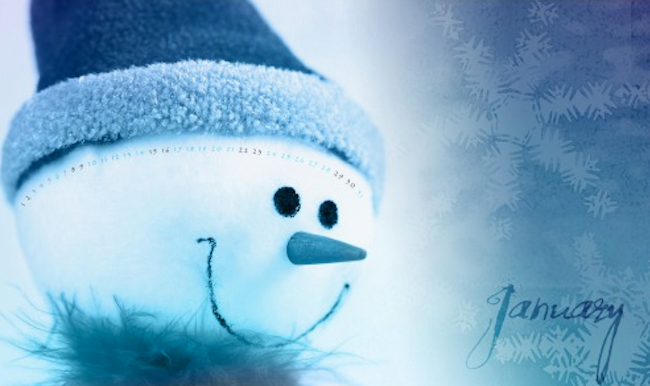 Tours, walks, programs, and exhibits about the Lowcountry. Events are scheduled daily throughout the month.
"Following Intuition: Expressive Abstracts" Featured at Society of Bluffton Artists

Penny Beesley is the January featured artist at the Society of Bluffton Artists (SoBA) gallery. "Following Intuition: Expressive Abstracts" will be an exhibit of Acrylic, Charcoal, and Pastel. The show is scheduled from January 2-February 4, 2018. An opening reception is slated for 3-5 p.m. Sunday, January 7, 2018, at the gallery in Old Town Bluffton.

Pilobolus Dance Company

The Pilobolus Dance Company will be at the Arts Center of Coastal Carolina from January 12th-13th. Pilobolus is a thrilling American modern dance company that launched in 1971. This creative group of acrobatic dancers has performed over 100 choreographic works in more than 64 countries around the world and has been featured on the Oscars, The Oprah Winfrey Show and others. The company continues to propel the seeds of expression via human movement to every corner of the world, growing and changing each year while reaching new audiences and exploring new visual and musical planes. A legacy of movement and magic!
5th Annual Chowder Challenge and Silent Auction

January 13th from 12:00 p.m. to 4:00 p.m. at Reilley's Plaza you can cast your votes at the 5th Annual Chowder Challenge and Silent Auction to benefit The Heather Trew Foundation for organ, eye, and tissue donation. Enjoy tastings from local restaurants as they compete for the best chowder! Silent Auction items from local businesses, Kids Zone and music from longtime local band, The Headliners! This is an event for the entire family to enjoy!

Hilton Head Symphony Orchestra: First Presbyterian Church

Love in the Time of War

January 14, 2018 5:00 PM
January 15, 2018 8:00 PM

From Bach to Broadway – A Winter Concert: Providence Presbyterian Church

A concert of music for voice, piano and violin, including music by Bach, Brahms, Debussy, Lerner & Lowe, Kander & Ebb, featuring pianists Sanford Jones and Marvin Keenze, soprano Rebecca Flaherty and violinist Effie Mydell on January 19th from 5:30 p.m.-7:00 p.m. Light refreshments served following the program.

Lean Ensemble Theatre Presents 'Good People'

Lean Ensemble Theater's Production of Good People by David Lindsay-Abaire is presented at the Hilton Head Preparatory Main Street Theater from January 25th– February 4th. Welcome to Southie, a Boston neighborhood where a night on the town means a few rounds of bingo, where this month's paycheck covers last month's bills, and where Margie Walsh has just been let go from yet another job. An old fling promises to be her ticket to a fresh start. Directed by Blake White.

Hilton Head Snow Day

Hilton Head Snow Day presented by Southern Smiles Dentistry in Shelter Cove Community Park, 11:00 a.m.- 4:00 p.m. on January 27th. This is a family friendly event that will include inflatables, a snow field and entertainment. Fun for children who have never seen snow. Admission is $10 for ages 2-17; free for adults.

Chamber Ball

Cheers to 50 years! Join us for the Lowcountry's favorite black tie gala as we salute the RBC Heritage presented by Boeing golf tournament's golden anniversary year January 27th at the Hilton Head Marriott Resort & Spa.
Enjoy a night of dinner, dancing, and awards at this must-attend evening. We will celebrate you – our members – and a year full of accomplishments, awards, milestones and successes, honor those who help define the selflessness and spirit of the Lowcountry and present the annual community awards at the ball: The Alice Glenn Doughtie Good Citizenship Award and the Outstanding Organization of the Year Award. The chamber also honors the Bluffton Regional Business Council Member of the Year, the Zonta Woman of the Year, the Sue West Educator of the Year, and the Small Business of the Year Award.
This year's ball will feature special guest tributes, and exclusive one-of-a-kind "His, Hers & Ours" auction items:

His: Airfare and 2 tickets to the RBC Canadian Open July 23-29 at the Glen Abbey Golf Club in Oakville, Ontario.
Hers: 2 tickets to a live studio taping of one of the hottest TV shows in Los Angeles. The show will be revealed at the ball. Also includes airfare courtesy of JetBlue and the Savannah/Hilton Head International Airport, and a 2-night stay at the Omni Los Angeles Hotel at California Plaza.
Ours: A 2-night weekend getaway to the Sanctuary at Kiawah Island Resort.
A Taste of Gullah at the Arts Center of Coastal Carolina

A Taste of Gullah at the Arts Center of Coastal Carolina, noon-3 p.m February 3rd. A celebration of Native Island culture and heritage with Lowcountry specialties including barbecue ribs, conch stew, shrimp and grits, rice and beans and okra gumbo, plus live entertainment. Free admission; food and beverages are available for purchase.

The American Heart Association's 21st Annual Heart Ball

The American Heart Association's 21st Annual Heart Ball of the Southern Coast will be at the Westin Hilton Head Island Resort & Spa at 6:00 p.m. The annual black-tie gala will have a pre-event reception and silent auction followed by an elegant dinner, inspiring program, a live auction and entertainment.